---
---
Dr Stephanie Rains, NUI Maynooth
http://www.forasfeasa.ie/researchers/nui-maynooth/media-studies/dr-stephanie-rains/
---
Dr Joseph McBrinn, University of Ulster
Born in Belfast, Joseph McBrinn was appointed Lecturer in Design History at the School of Art and Design, the University of Ulster in September 2004. He has studied and worked in Ireland, Scotland and France and before taking up his appointment in Belfast he taught at the National College of Art and Design in Dublin and was recipient of the an Irish Research Council in the Humanities and Social Sciences Scholarship (funded by the Republic of Ireland's Higher Education Authority). He has also received awards from the Irish Georgian Society, An Chomhairle Éalaíon and the Arts Council of Northern Ireland. He is a member of the Design History Society; Irish Association of Art Historians; British Society of Master Glass Painters; Decorative Arts Society: Victorian Society: William Morris Society; Crafts Council of Britain; Crafts Council of Ireland; and Crafts Northern Ireland. He regularly writes book and exhibition reviews for Circa and the Irish Arts Review.
http://www.adbe.ulster.ac.uk/staff/bios/view/mcbrinn_j
---
Dr Helen O'Connell, University of Durham
Dr Helen O'Connell joined the Department of English Studies in 2005, having previously held a lectureship and post-doctoral fellowship at University College Dublin.
Her principal research interests lie in the fields of Irish literature and culture, English Romanticism and critical theory. In particular, her work to date has focused on the discourse of improvement in Ireland from the 1790s through to the Revival. She is the author of Ireland and the Fiction of Improvement (Oxford University Press, 2006), which argues that improvement fiction was part of a more general counter-revolutionary discourse that has dominated Irish writing in the modern period.
Current research includes a study of the relationship between narrative and work in the 1790s and early 1800s. Writers examined include Hannah More, Mary Leadbetter and Maria Edgeworth. This is envisaged as part of a larger project on aesthetics and work from the French Revolution to Modernism.
http://www.dur.ac.uk/english.studies/academicstaff/?username=dng0ho
---
Professor Willy Maley, University of Glasgow
Professor Willy Maley is a Fellow of the English Association (FEA). He has published widely on English Renaissance Literature, from Spenser to Milton, and on aspects of early modern and modern Scottish and Irish culture, from James Joyce to Alasdair Gray. He is the author of A Spenser Chronology (1994), Salvaging Spenser: Colonialism, Culture and Identity (1997), and Nation, State and Empire in English Renaissance Literature: Shakespeare to Milton (2003). He is editor, with Andrew Hadfield, of A View of the Present State of Ireland: From the First Published Edition (1997). He has also edited four collections of essays: with Brendan Bradshaw and Andrew Hadfield, Representing Ireland: Literature and the Origins of Conflict, 1534-1660 (1993); with Bart Moore-Gilbert and Gareth Stanton, Postcolonial Criticism (1997); with David J. Baker, British Identities and English Renaissance Literature (2002); and with Andrew Murphy, Shakespeare and Scotland (2004).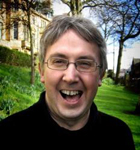 http://www.gla.ac.uk/englishliterature/staff/willymaley/
---